Background
ESCO-in-a-box® is an operating platform, developed by ep group with the support of the UK Department of Business Enterprise and Industrial Strategy (BEIS).
The Platform
ESCO-in-a-box® offers a package of resources linked by a bespoke software solution, guiding ESCOs through their full operating process: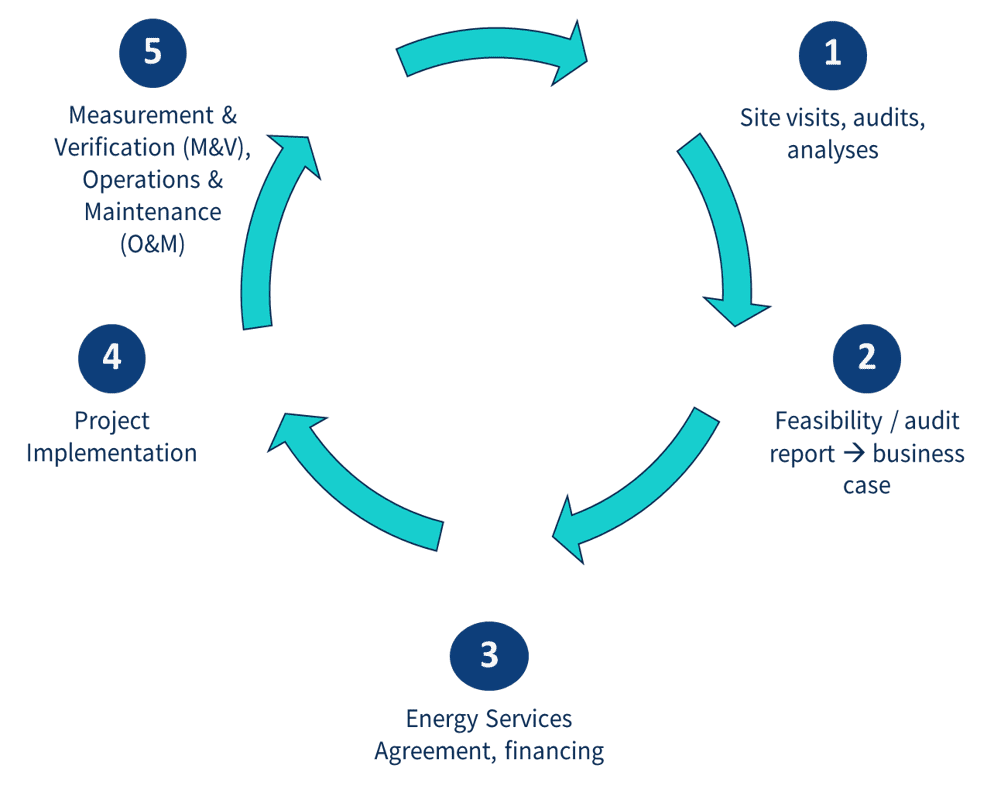 With ESCO-in-a-box® you can have access to: 
Bespoke software (Customer Relationship Management)

 

Standardised documents, processes and due diligence guidance

 

Expert training and capacity building

 

International network, market insights and best practice

 

Tools and tactics for securing finance

 

Licensing scheme for credibility 

 
As a result ESCO-in-a-box® can reduce risks significantly in areas of operations and technology, modelling, financing, strategy, regulatory compliance and reputation. This has credit-enhancement effects on projects carried out by ESCOs, which in turn makes energy efficiency a significantly more attractive asset class for institutional investors. 
Application
The operating platform is based on global best practice it is designed to be adaptable to various markets. Currently it is being utilised by ESCOs across continents including Europe, Africa and North America. As of today, EBSEA has trained three partner ESCOs in Southeast Asia in the Philippines, who now have access to ESCO-in-a-box® resources. 
Are you interested? Click here or get in touch with us below.